Well, here we go. We finally have TWO posts under our belt in the good old blogging world! I guess this makes us official :) As a couple of "non-techies" who rarely use the ATM, this has been a very interesting new adventure thus far. We hope it will be for you as well!

Nancy and I are anxious to share some music based ideas and strategies that will help energize your classroom and create memorable learning moments for your students. Check back often as we will have lots of freebies up for grabs.

If you are here, you have most likely heard a little bit about us. However, here are some mindless facts to help you get to know the BROWNS on a whole new level :)

Ron learned to play the guitar at age 9 by listening to The Venturers and Duane Eddy records.

Nancy is an expert downhill skier (although her poor back has kept her sidelined for way too many years).

Ron is afraid of pigeons due to a horrific incident as a young boy. Big cities are oh so difficult for this man to stomach.

It is rumored that Nancy danced on a table or two during her tenure as a teacher.

Together Ron and Nancy have 57 years of experience in the classroom.

Nancy would rather eat candy than her vegetables.

Ron's favorite musicians include Jimi Hendrix, Joe Satriani, and Eric Clapton (pretty cool for an old guy)!

The Browns have been to Maui more than 10+ times. It's their home away from home.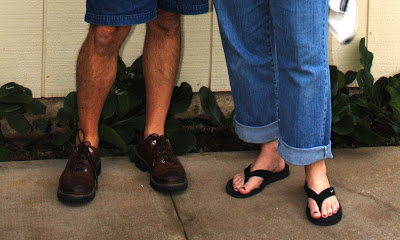 Alright, enough said. Be sure to store this amazing info away to access at a later date . . . you never know when it might come in handy.
Visit us soon as we will be back with a freebie or two :)