Guacamole! Am I inundated with extra avacados? Am I making a wonderful guacamole dip? Am I fixing a terrific Mexican dinner? NOPE. Sorry, none of the above. It's my brain I tell ya! It feels like guacamole. I have been sitting at the kitchen table for hours putting together just the "skeleton outline" for our upcoming Rock Your Math Class workshops for Kim Sutton's Creative Mathematics. My brain is a mess. However, this class is going to be informative, fun, and interactive. It's gonna be packed with easy to implement songs, games, and activities. I can't wait! The upcoming datesare listed on our website if you are interested. Anyway, I still have hours (okay, let's be honest . . . days) to go so I can only imagine what my poor brain will feel like when this manual is completed. I know it will be well worth the time as we love doing these workshops and meeting with all of you great teachers out there.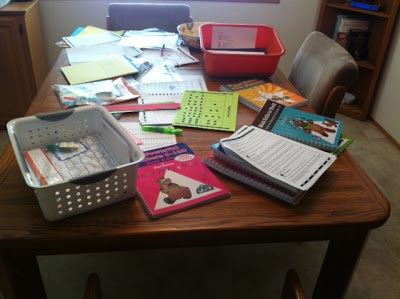 As for Ron, he is temporarily excused from this planning process as he has been sequestered in the recording studio working on a Grandparents Day song. It's a tear jerker for sure (at least it is for me). Just in case you lost track, Grandparents Day is Sunday, September 8th. Yikes!! That is right around the corner. What happened to August?Anyway, the song is finally completed. It is now on our Intelli-Tunes website, along with the lyrics, for just 99 cents.
But as they say on tv, "That's not all folks." Along with the song is a terrific writing template about grandparents with 4 variations to fit your grade level needs. Well my friends, here's to a great week at school. Just think, a 3 day weekend is right around the corner!
Hang in there,
Nancy Brown
Select fit to screen for best printing :)